Tooth Extractions

Sun City West, AZ
Our #1 priority is your comfort and safety
Our mouth is one of the most sensitive parts of our body. That is why
our team
, here at Solutions Dental Implants know how important our role is when it comes to not only your oral health but your overall health as well. When oral health concerns are ignored or overlooked, the ramifications can be much more than just
financial
.
While many people tend to view an extraction as an unpleasant, or sometimes painful procedure, there are times where it is necessary. Sometimes a tooth will need to be extracted to remove infection and to prevent it from spreading further into the body. It can also be required if a tooth has become too badly damaged that the tooth itself is no longer able to function properly.
Thankfully, continued advancements in the equipment and techniques employed throughout the extraction process has made this procedure much safer and more comfortable than ever before.
Tooth Extraction
Tooth extraction is the process of forcibly getting an infected or flawed tooth out of the mouth of a person. This helps to elevate the source of the pain a patient is experiencing and prompts healing. Part of the reason that infection gets as painful as does is that the body is unable to heal the damage that is going on inside the body, and as such, the area becomes inflamed. This causes increased pressure and sensitivity to an area. When this area is the tissue inside your mouth, there is not much room for it to expand. Thus the pain you experience gradually gets worse over time.

Years ago, patients had limited options when it came to helping with reducing or eliminating the pain that was associated with extraction. A simple numbing agent, which didn't always work, was applied to the area and we would have to tug and pull on the tooth until it dislodged itself. Nowadays, we have better ways to numb the area, as well as full-blown sedation options to help main the process more comfortable for the patient. We also have additional tools that allow us to quickly, and more effectively, remove the tooth. This minimizes irritation to the area and limits any discomfort you experience after the procedure.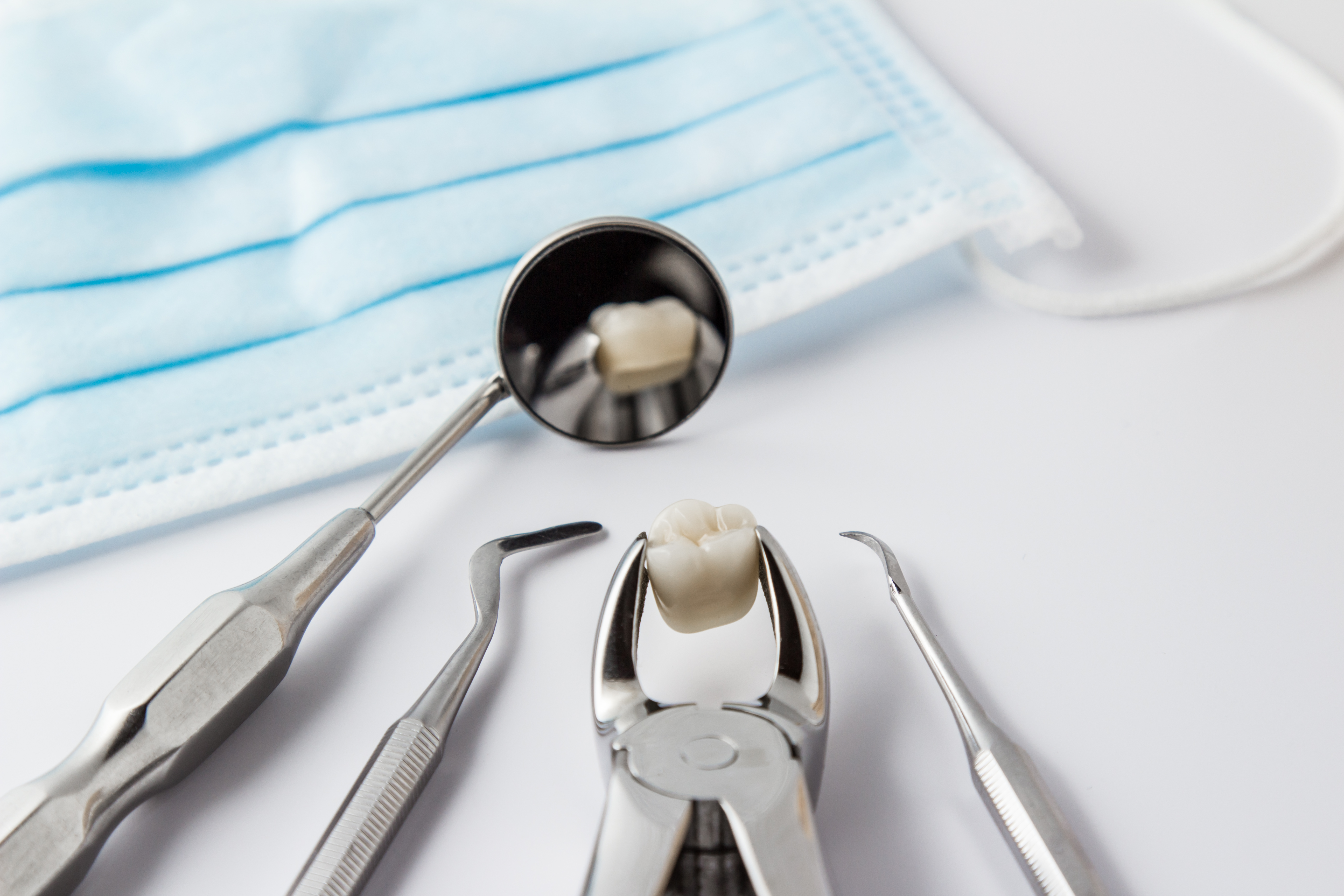 After Tooth Extraction
The process of getting a tooth removed is just the beginning of the path to having healthier teeth. As with most body parts that undergo surgery, our patients need to care for their gums once the tooth has been extracted. As professionals, we help guide our patients through the aftercare process. We give them the proper prescriptions, tips, and most importantly, words of advice on how to keep their teeth and mouth healthy.
As the years move forward, so will our techniques and practices. You can expect more comfortable and pain-free tooth extractions in the future as we look for better ways to care for all of our patients. We do not believe that "good enough" is ever an appropriate answer, especially when it comes to your oral health and level of comfort.
If you or someone you know needs a tooth extracted, our staff of professional dental experts is here to help. Call Solutions Dental Implants at (623) 556-5442 to set up an appointment today.