Implants vs. Dentures

Sun City West, AZ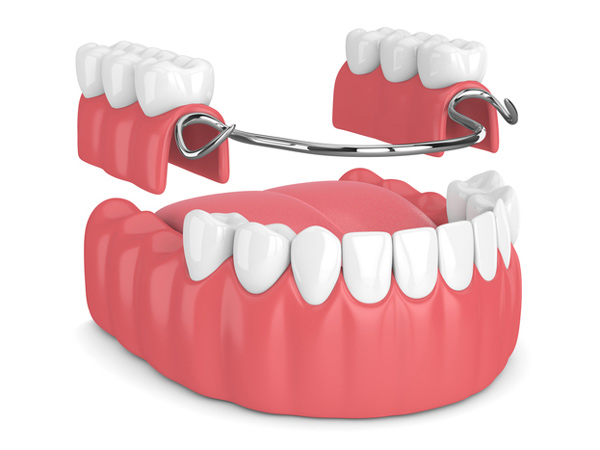 Whether you're looking to replace a tooth or an array of missing teeth, there're a handful of options you can lean toward to make up for the loss, including implants and dentures. Choosing a restoration option between the two procedures mainly depends upon a handful of factors, such as price, the health of your jawbone, and personal preference. Nevertheless, both methods ultimately serve the same purposes. To name a few, implants and dentures support your facial muscles, help you chew food that you couldn't have otherwise, speak more clearly, and increase your self-esteem to a significant extent.

However, both procedures also have their own set of pros and cons that must be acknowledged before you make any decision.


Dental Implants

A dental implant can be defined as a titanium post capped with a crown, which is inserted into the jawbone, and it replicates a natural tooth's root. This is a permanent medical procedure for replacing one or more missing teeth.


Pros of Dental Implants
| | |
| --- | --- |
| • | Dental implants have a high success rate, and they can last as long as twenty years. |
| • | Caring for dental implants is the same as caring for your natural teeth. |
| • | The implants also preserve the integrity of your jawbones and facial structure. |
| • | Since they act just like natural teeth, dental implants allow the fitted bone the space to continue to grow. |
Cons of Dental Implants
| | |
| --- | --- |
| • | When it comes to differentiating between dental implants and dentures, implants often cost more, but they also last longer. |
| • | You must also have healthy gum and bones to secure dental implants perfectly to the jaw. |
Dentures

On the contrary, dentures can be referred to as removable appliances for replacing missing teeth and gum tissue. They are made of a gum-colored acrylic base that supports the denture teeth into staying in one place.


Pros of Dentures
| | |
| --- | --- |
| • | Dentures are less expensive than dental implants. |
| • | Unlike implants that need to be secured to the bone, dentures can be used by patients who have experienced gum or bone loss. |
| • | Plus, there's no drilling required for dentures when that's a necessary part of getting dental implants. |
Cons of Dentures
| | |
| --- | --- |
| • | You'll need to make readjustments in your dentures time and again, as your facial and gum structure change with age. |
| • | Dentures may also need some getting used to, especially in the first couple of days. You may experience difficulty in speaking and chewing, in addition to increased salivation. However, these symptoms only last for a few days at most. |
| • | Lastly, you'll have to care for your dentures just like regular teeth, and they may also accumulate bacteria and infection when you don't care for them properly. |


Now that you're aware of the fundamental differences and pros and cons of dental implants and dentures, you can make an informed choice between the two options easily. Furthermore, you can visit us at Solutions Dental Implants to get our experienced medical experts' opinion or give us a call at (623) 556-5442 to schedule your appointment.