Implant Care

Sun City West, AZ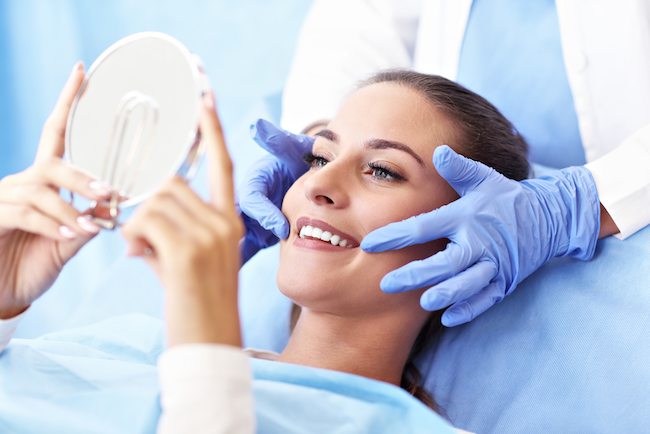 Getting a dental implant means you either wanted your missing tooth replaced or needed help stabilizing a denture for comfort and function. No matter the reason, you need to ensure your implant's longevity by preventing it from harmful plaque and bacteria. Since your dental implant care starts the minute you walk out of your dentist's office, it's essential not to take the procedure for granted and care for it to the best of your ability.

If you're wondering how to care for your dental implant so you can keep feeling confident about your newfound perfect smile, you must try following these dentist-recommended tips:


Get Rid of Abrasive Oral Products

Certain oral products such as toothpastes and mouthwashes can be abrasive, especially those with intense flavors. For instance, cinnamon and mint can cause an uncomfortable feeling or tingle in your mouth when you've recently gotten a dental implant. That's why you should stick with sensitive oral products until your tooth is completely healed.


Use Nylon Soft Toothbrushes

Most dentists recommend changing your toothbrush to a softer one made with nylon bristles. That's because nylon is a comparatively softer material that works gently on the operated teeth while cleaning hard-to-reach areas, specifically around your dental implants. Moreover, you should avoid any hard feeling cleaning products in general that may scratch the surface of your implant.


Floss Regularly

Whether you used to floss before getting your dental implant or not shouldn't matter, considering that you must make flossing a regular part of your oral hygiene afterward. Plaque and bacteria can quickly accumulate around your dental implants when you neglect to floss daily, which can later lead to other oral hygiene issues.


Avoid Chewy, Ice-Cold, Hot, and Hard Foods

It's essential to make some serious changes in your diet plan right after your dental implant if you want to avoid further issues. Furthermore, while you can get back to your regular diet after four to five days, we still suggest avoiding chewy, ice-cold, hot, and hard food items until your implant is fully healed.


Put a Stop to Smoking and Drinking Alcohol

You should avoid smoking and consuming alcohol when it comes to following the basic implant care instructions. Your dental implants usually take six months to heal, which is why smoking during this period should be completely off-limits for patients. Moreover, alcohol only slows down the healing process, which is a definite cause for avoiding these substances as well.


Keep Your Bi-Annual Dental Appointments

Lastly, it's crucial to keep your bi-annual appointments with the dentist since it keeps you in the safe zone and alerts you of any dental issues before they take you by surprise.

Using this simple dental implant care guideline, you can prevent your operated tooth from accumulating any bacteria that may lead to infections and other issues. However, if you're still seeking a competent dental clinic to help you with your implant, you're always welcome at Solutions Dental Implants where our dentists practice regular examinations and checkups at your convenience. For more information or to schedule an appointment, you can call us at (623) 556-5442.