Dental Implants

Sun City West, AZ
Rave Reviews From Our Patients
What's Special About Our Dental Implants?

At Solutions Dental Implants we pride our practice on the personal touch that we offer every patient who walks in our door. When you commit to a dental implant or all on 4 treatment with us, we make a pledge to you that we will treat you with the care and respect that we would our own family. We source only the highest quality implants and restorations crafted by artisan level professionals
Benefits of Implants

Potential to last a lifetime
Restore ability to eat as you did with natural teeth
Restored facial structure
Speak as you did before tooth loss
No dental adhesives
Ease of cleaning and care
Full arch restoration with all on 4 implants

Our Difference

Board Certified by the American Board of Oral Implantology/Implant Dentistry
Graduate degree in Implant Dentistry from Loma Linda University
Placed thousands of implants since 1985
Latest techniques and state-of-the-art technology
Commitment to care
We work with your insurance
We're Dental Implant Experts
Greg Kammeyer, DDS, MS
Dr. Greg Kammeyer is from Denison, Iowa. He received his undergraduate BS degree from Iowa State University studying chemistry, biology, and business. He received his dental degree (DDS) from the University of Iowa. He holds a graduate and Master's degree in Implant Dentistry from Loma Linda University. This is a 3-year graduate degree in the subspecialty area of Implant Dentistry. Dr Kammeyer is one of 526 dentists that is Board Certified by the American Board of Oral Implantology/Implant Dentistry.


He has placed thousands of dental implants since 1985. Since 2000 his practice has been focused on placing dental implants. He lectures nationally, internationally, has performed clinical research in several settings and is a published author. He has received awards for both original research and for a publication.
Call Solutions Dental Implants at (623) 556-5442
About Tooth Loss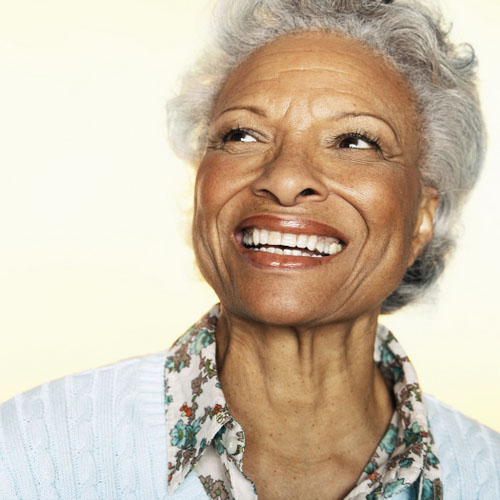 Tooth loss is a serious issue that affects every aspect of your life. Along with making once simple functions, such as eating and speaking, difficult, tooth loss also impacts the quality of your smile. Losing your teeth also has a major impact on your jawbone. The teeth are responsible for stimulating the jawbone, which tells the body to send essential nutrients to keep the bone strong and healthy. When you lose your teeth, even just one, there is less stimulation. The result is fewer nutrients, and the bone begins to resorb. Over time, the jaw grows weak and starts to change shape. This affects the alignment of your remaining teeth, which can cause several other issues. It can also affect your facial appearance, causing you to look older than you are. Replacing missing teeth is essential for restoring your mouth, and your quality of life. At Solutions Dental Implants, we replace your missing teeth with dental implants.


A Unique Solution to Tooth Loss

Dental implants are a revolutionary treatment for replacing missing teeth, restoring the functions of your mouth, the appearance of your smile, and your quality of life. They involve the surgical implantation of small titanium rods directly into the jawbone. As you heal from surgery, the bone fuses to the implants in a process known as osseointegration. When the process is complete, the implants become stable roots that are then used to support your replacement crowns.



Implants for All Needs

Implants are a versatile treatment and can be used to replace one missing tooth, multiple missing teeth, or even an entire arch of missing teeth. To meet a variety of different needs, there are several types of implants.

| | |
| --- | --- |
| • | Single tooth implants. As the name suggests, these implants are used to replace a single missing tooth in any area of the mouth. You may have multiple single tooth implants if you are missing single teeth in different areas. A single tooth implant involves the use of one titanium rod to support a single crown. |
| • | Multiple tooth implants or implant supported bridges. A multiple tooth implant is used to replace sections of missing teeth, providing an alternative to a traditional bridge or partial denture. One or more implants support your replacement teeth. |
| • | Implant supported denture. An alternative to the traditional denture, an implant supported denture uses 6 to 8 implants to support an entire arch of new teeth. |
| • | All-on-4. Implants rely on sufficient bone mass for success. If you are missing an entire arch of teeth, but have lost too much bone mass, the All-on-4 treatment provides a way to get implants without needing a bone graft. It uses only four implants, which are strategically placed to maximize contact with existing bone mass. |
Why Get Dental Implants?

Your smile is improved, as is your confidence
Implants are more comfortable than traditional replacement options
They are stable and secure
Implants can be cared for just like your natural teeth
Implants preserve the integrity of your jawbone

Restoring Your Missing Teeth

Dental implants are placed in a surgical procedure. We begin with a local anesthetic and sedation. Next, small incisions are made in the gum tissue, and holes are drilled into the jawbone. The implants are placed into the holes, and the gums are sutured closed around them. Finally, temporary teeth are placed, which provide you with some function while you heal.

Healing from implant surgery typically takes several weeks to several months. You are closely monitored at this time to ensure that the implants are fusing properly. Once you have fully healed, the process of creating your final teeth begins. Impressions are taken of your mouth, which is sent to a dental lab. The lab uses these impressions to make your new crowns. When they are completed, they are screwed in place on your implants, and you leave with a fully-functional, completely natural looking new smile.

Solutions Dental Implants specializes in restoring your smile and giving back your confidence. Dental implants are a unique treatment that does more than just restoring the functions and aesthetics to your mouth. With dental implants, the integrity of your jaw is protected, helping to keep it strong and healthy. Our practice proudly offers top of the line dental implants by Nobel Biocare, so you can be sure you are receiving the best quality restorations.We take the time to understand your situation and expectations and then make treatment recommendations tailored to your needs so you can make a well-informed decision.


Call Solutions Dental Implants at (623) 556-5442
Learn More About Dental Implants