Bruxism

Sun City West, AZ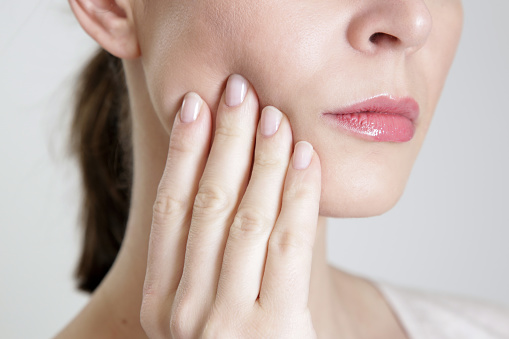 Bruxism is a common dental condition in which a person tends to grind, gnash, or clench their teeth, unconsciously or otherwise. In general, when someone involuntarily clenches their teeth while they're wide awake, this is referred to as 'awake bruxism.' On the contrary, when someone grinds their teeth in their sleep, this is called 'sleep bruxism.'


Symptoms of Bruxism

Some of the primary symptoms that you shouldn't ignore before consulting with a dentist may include:

| | |
| --- | --- |
| • | Teeth grinding that's loud enough to wake your bed partner |
| • | Tired and tight jaw muscles that wouldn't let you open or close your mouth completely |
| • | Flattened, chipped, loosened, or fractured teeth |
| • | Mild headache in the temples |
| • | Sleep disruption |
| • | Pain that might feel like an earache but has nothing to do with your ears |
| • | Increased tooth sensitivity |
Causes of Bruxism

Dentists can't pinpoint the cause of bruxism without a proper diagnosis. However, there can be multiple reasons behind this dental condition, including psychological, physical, and genetic factors. For example:

| | |
| --- | --- |
| • | Stress and anger are leading factors of bruxism. |
| • | Competitiveness and aggression also elevates the risk of bruxism in many cases. |
| • | Bruxism can be a result of a genetic cause when your family shows a clear history of it. |
| • | It can be a side effect of different medications or substances. For instance, taking certain psychiatric medications and antidepressants can lead to unconscious teeth grinding. Plus, drinking caffeinated drinks or alcohol and smoking tobacco may also increase the risk of bruxism. |
| • | Bruxism is also well-associated with medical disorders and mental health issues, such as dementia, Parkinson's disease, epilepsy, sleep apnea, gastroesophageal reflux disorder (GERD), and attention deficit hyperactivity disorder (ADHD). |
Diagnosis

If your dentist suspects that you might have bruxism, he or she will begin the diagnosis in the following order:

| | |
| --- | --- |
| • | They'll ask questions regarding your dental health, medications, sleeping habits, and other disorders. |
| • | They'll look for obvious dental abnormalities, including tooth loss and chipped teeth. |
| • | They'll assess the tenderness in your jaw muscles. |
| • | They'll perform an X-ray to inspect the underlying bone structure and the inside of your cheeks. |
| • | Finally, if your dentist seems to conclude that your bruxism can be related to sleeping issues, they may refer you to a sleep medicine specialist for further clarification. |
Treatment

In severe cases of bruxism, your dentist may have to lean toward different approaches to eliminate the cause. The treatments for bruxism may include:


Night Guards or Splints

These dental accessories are designed to keep your teeth separated, avoiding the damage caused due to grinding and clenching.


Dental Correction

In some cases, when tooth wear has led to over-sensitivity, your dentist may recommend reshaping your teeth's chewing surfaces or using crowns for damage repair.


Stress Management

Preventing stress by learning strategies that promote jaw relaxation can also help to ease the issue of bruxism.


Medications

Lastly, your dentist may also prescribe medications addressing sleep-related or other medical conditions that may have caused your bruxism in the first place.

At Solutions Dental Implants, you can schedule an appointment with our dental expert, Greg Kammeyer, DDS, MS, who can assess the damage caused due to bruxism to suggest a necessary medical treatment. For further information, please feel free to give us a call at (623) 556-5442.